itison vouchers have multiple statuses to help you understand the progress of your feature, marking a voucher as booked confirms that a member has made a booking with you but has not yet redeemed their voucher.
This is an optional status which allows you to monitor your capacities as well as giving visibility to itison teams on the status of the voucher in the event a member requests to cancel or refund their voucher.
To mark a vouchers as booked visit the 'redeem vouchers' section of your Hub search for your voucher by entering the first 4 digits of the code in to the grey box -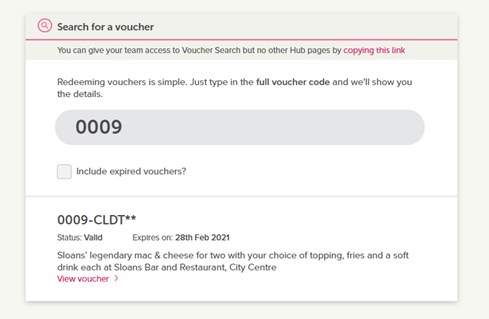 And then click 'view voucher' to review the status -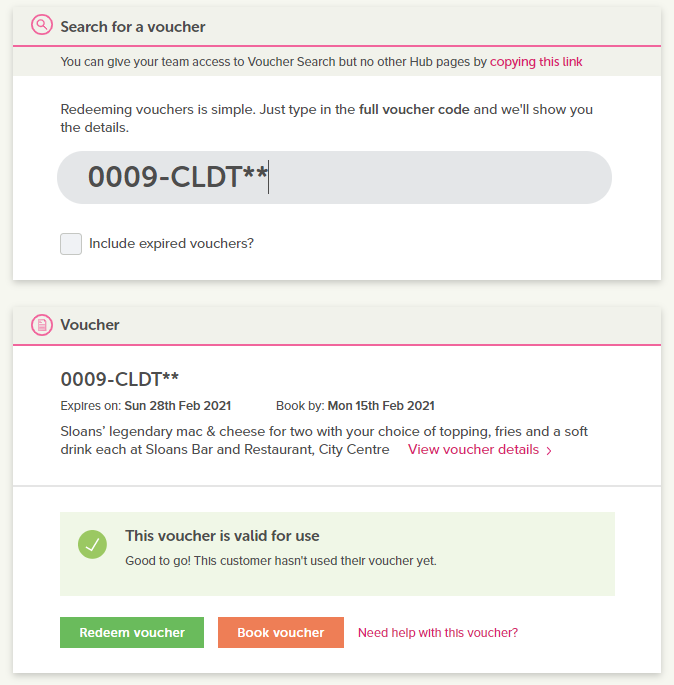 To mark the voucher has booked simply click the orange 'book voucher' button and a pop up will confirm the status has changed -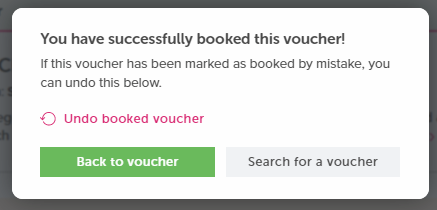 When you return to the voucher you will see the status has changed and the date and time that the status was saved as been logged -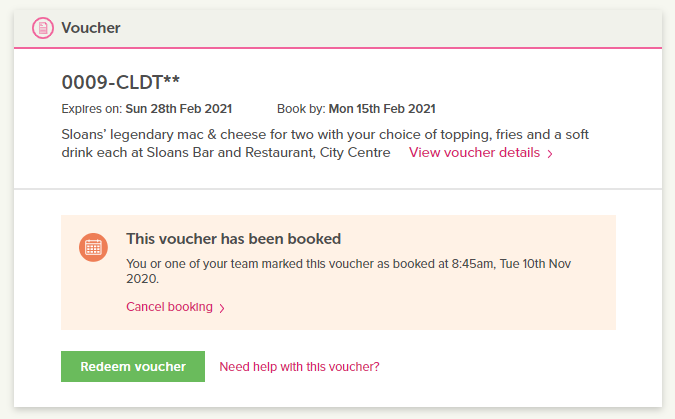 You can undo this status change at any time by clicking 'cancel booking'.