Direct Checkout is used for features that offer perishable and non-perishable goods.
Upon purchasing a voucher, itison customers are asked to submit their contact details, including their address, in order for their purchase to be shipped to them by you, the distributor.
To process orders for shipping and to redeem vouchers, you can view all orders by selecting the Delivery tab on your feature in Hub.

Here, you'll see the full list of orders for your feature, including:
Order number & date
Delivery address & customer's telephone number
Copy of the delivery note
Redeemed status
Voucher code
Item purchased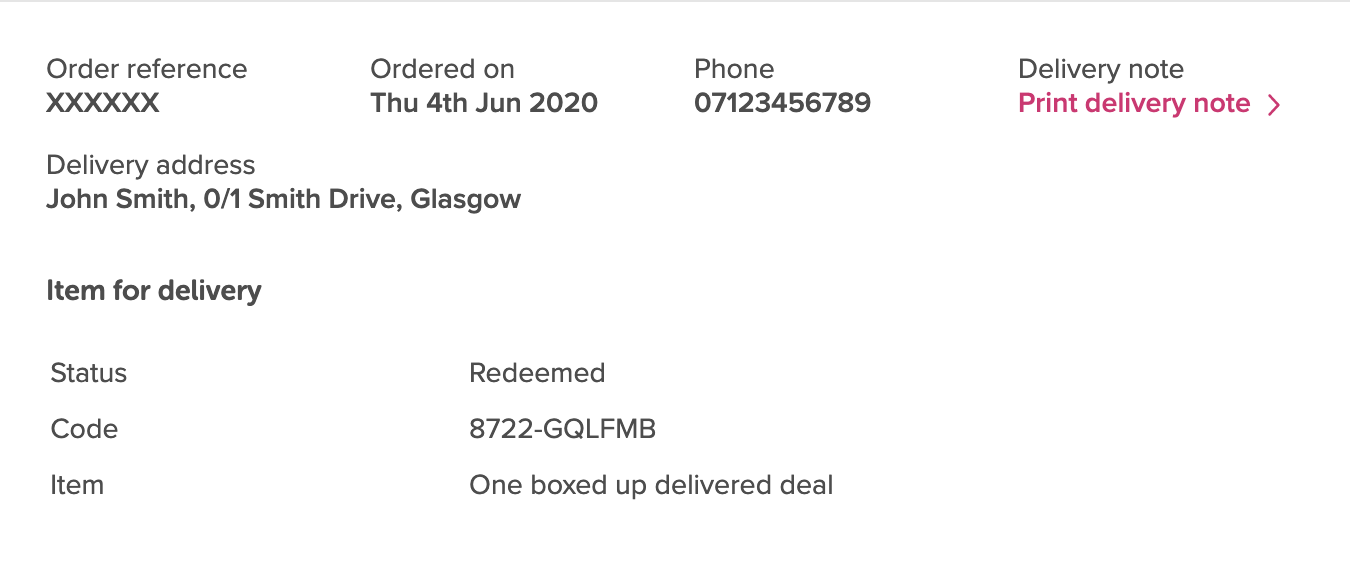 You can track the orders you have processed easily by ensuring you redeem vouchers for those items that have been shipped. To find out how to redeem your vouchers click here.
Download you order list by clicking on Download for Excel, you'll be able to view those orders that have been processed and redeemed easily and those still due to be sent based on the order date.

N.B. Vouchers are only to be redeemed once the order has been processed and shipped to the customer.
If you're having trouble accessing your orders for delivery, get in touch with hostservices@itison.com.