We know you might need to share tasks by adding team members to your Hub. You can add as many users as you need and event set different permission levels.
Head to the my team page in your account and click 'add a new user'

Enter the full name and email address of the new user and select the Manager or Staff level and click 'add user' to complete the process. Your team member will then receive an email from itison asking them to create a password and log in.
Staff is for team members who only need to redeem vouchers, without access to financials or analytics
Manager will give a team member full access to your Hub including payment history and analytics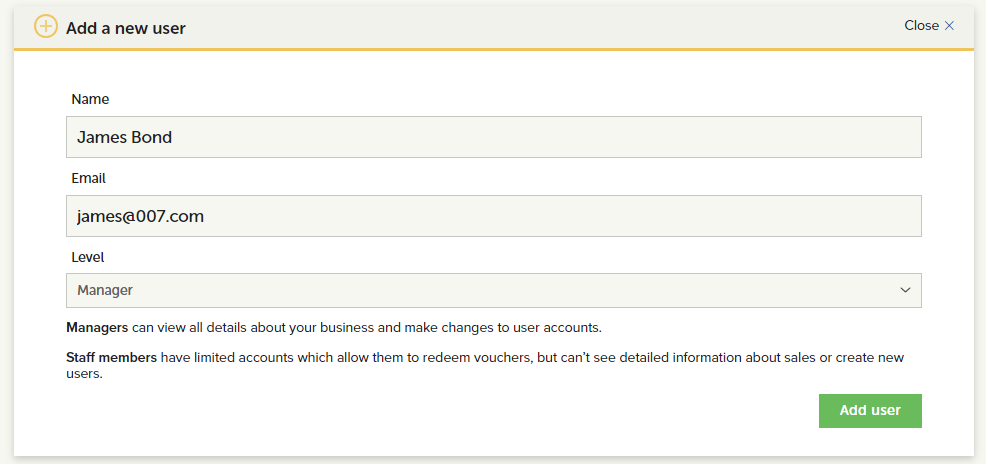 If you need any extra help checking or changing permission levels for your team members, drop us a line and we'll help update your system preferences.
Related articles