We've all been there, if you've forgotten your password, don't worry it happens to the best of us!
Head to the Hub sign in page: https://www.itisonhub.com/sign_in
Click Forgot your password? underneath the section where you would usually enter your details.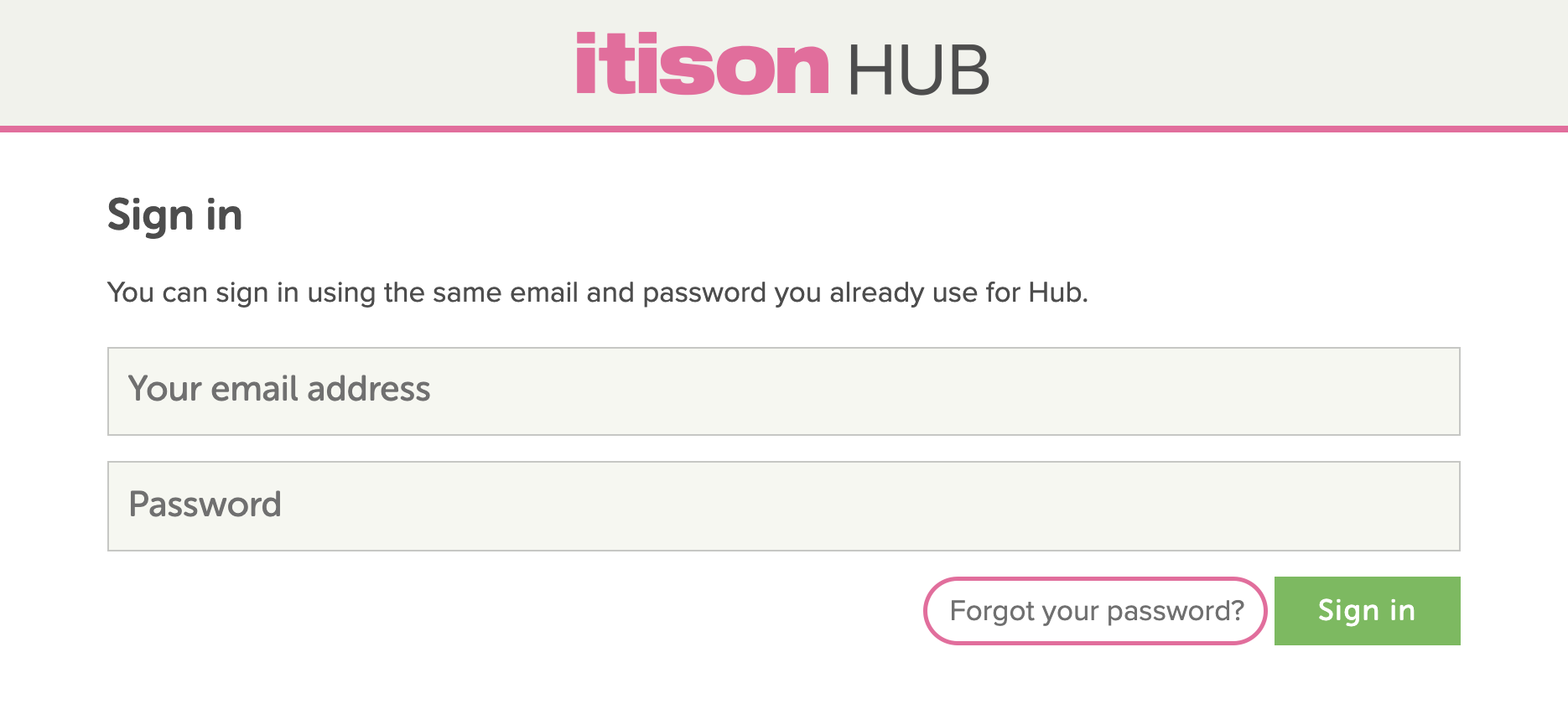 When prompted, provide the email address connected to your Hub account and click 'send instructions'

You'll receive an email from hello@itison.com within a couple of minutes allowing you reset your password (remember to hit save to save the new password!)
If you don't immediately see this email, check your junk folder (it can sometimes sneak in there!)
Remember your password should be at least 8 characters long and it can be a mix of letters, numbers and symbols. Avoid commonly used passwords like "Password1" or a person's name.
If you're still having issues, we're happy to help: hostservices@itison.com.