Find out what your customers really think with private reviews through your itison Hub. We'll give you their honest opinions and ratings of your business, with weekly reports with the latest on how you're doing, to help your team get even better.
When do I get reviews?
Feedback questionnaires are sent to our members when you redeem their voucher - for the majority of features this will be sent 1 day after the redemption is saved, for some sectors including accommodation providers and retail we may leave up to 14 days to ensure the customer has completed their journey with you.
Our questionnaires are quick and easy for itison customers to complete and ask the following detail -
An overall rating from 1 to 5
Likelihood to recommend to a friend/family member (yes/no)
Likelihood to return (yes/no)
Comments (free text)
Where do I view my reviews?
To see your latest reviews, login to Hub, go to the feature and click on the Reviews tab: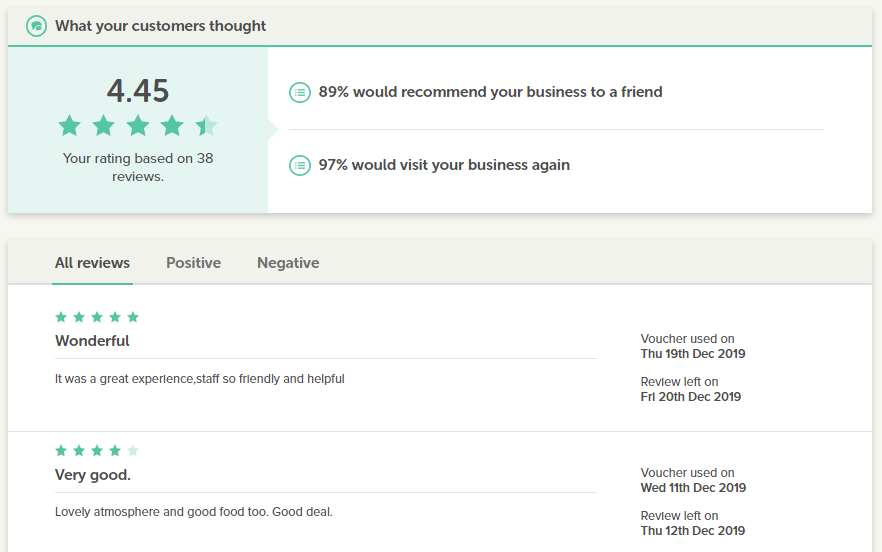 Can I find out who left a review?
No, we value our member's privacy and as such we never ask them to provide additional personal details and we never share these unless absolutely necessary, and with their express consent.
If you have any more questions, please get in touch: hostservices@itison.com